Technical Accounting
& IPO Services
SOAProjects' scalable and tailored service model provides a strong foundation for efficient and effective service offerings.
Highly experienced professionals help research, resolve, and document all accounting matters. Company professionals consist primarily of Big4 Alums and industry subject matter experts.
SOAProjects has served over 500 clients ranging from early stage to Fortune 100 companies from its inception in 2004. We have advised and partnered with our clients, advising them on complex transactions and have provided critical support to companies before and during the public offering process, and continue to support many of these companies as a public entity.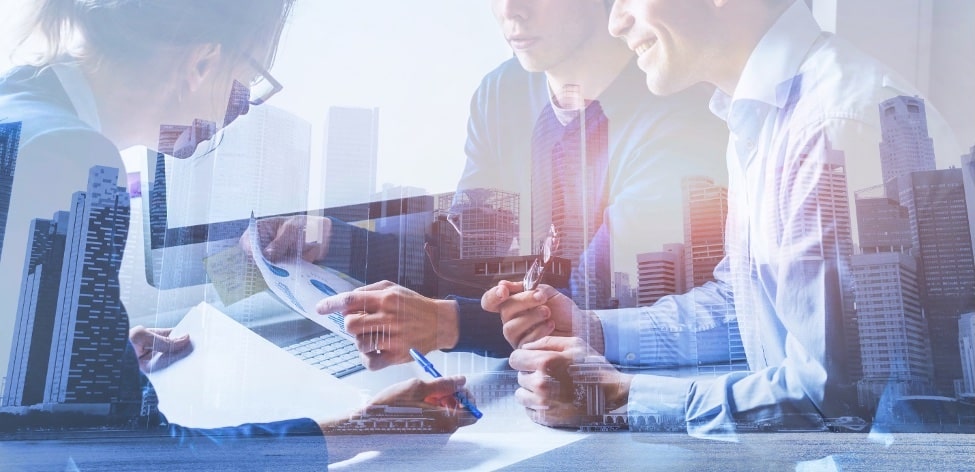 Technical Accounting
& SEC Reporting
Technical know-how and subject matter expert professionals in the technical accounting group perform accounting research with a focus on obtaining a deep understanding of a client's business.
SOAProjects provides management-level accounting and finance professionals from the Big4 with extensive industry expertise to assist clients with all their accounting needs.
IPO & SPAC Merger
Transactions Assistance
SOAProjects provides critical support to companies before and during the public offering process and continue to support as a public company.
Comprehensive project management is crucial to the success of an IPO and SPAC transactions, and our experienced technical accounting teams led by partners provide project management as well as critical support of all technical accounting and financial reporting needs to satisfy the demands of any accelerated timelines.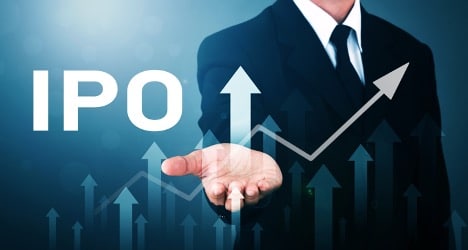 Request More Information
Contact us to learn more about SOAProjects' services.
We have assisted numerous companies in adoption of ASC 606, Revenue from Contracts with Customers (the "Standard"); we believe you will benefit from the following:
Our Industry Expertise
Our extensive capabilities -access to process, ERP, and data experts as needed.
Our pragmatic approach –We will strive to identify potential areas for improvement of revenue processes and systems, including accounting policies, people, financial reporting, business processes and systems.
Our working style – We will collaborate with you and your team to get things done. 
We will assess the requirements of, and assist in developing an implementation plan for, the Standard, including in identifying key impacts on your revenue streams and contracts; identifying key accounting, billing, and other issues; identifying data gaps and new or revised control and process requirements; developing and implementing a plan to successfully adopt the Standard; and other matters that, while not directly related to the Standard, are yet to be addressed, and more specifically the capitalization, amortization and impairment of internal-use software development costs.
 Our Approach in implementing ASC 606 at a high-level, includes:
We also provide ad-hoc services, including but not limited to:
Participation in deal-desk activities to ensure optimization of deal structures in light of identified business and accounting objectives.
Operational revenue management and recognition support.
Standalone selling prices analyses calculations.
Significant financing components and material rights calculations.
Capitalization and amortization of incremental costs of obtaining a contract, and contract fulfillment costs.
Complex revenue contracts scheduling, recognition, and reporting in instances where our client does not use an automated revenue solution.
Equity Administration
& Accounting
SOAProjects facilitates a one stop solution to all equity accounting and administration requirements to maximize efficiency at minimum cost. Our experienced Certified Equity Professionals work across many different equity software platforms, and they can assist in identifying the right software for the Company's needs.
Equity Administration
We provide a cost-effective solution, which allows our clients to remove redundancies in the process, with a central database for the cap table and equity information. 
Our team can help in managing all aspects of equity administration and are software platform agnostic, and our services include:
Day-to-Day stock administration,
Responding to employee questions,
ESPP,
RSU releases,
Option exercises,
Equity modifications,
SEC filings
 Our team has extensive experience with equity software implementation and assistance in transitioning from existing legacy equity software platforms to one that is suitable for public company reporting requirements.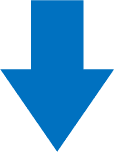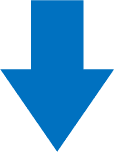 Equity Accounting
We have a dedicated team of technical accountants that are subject matter experts in stock-based compensation related matters and have assisted companies with:
Accounting for grants of various equity awards including options,
Restricted stock awards,
Restricted Stock Units,
Employee stock purchase plans,
Stock appreciation rights, etc.
 We have advised companies in accounting for various equity award modifications including not limited to equity award repricing's, exchanges, accelerations, and other related modifications.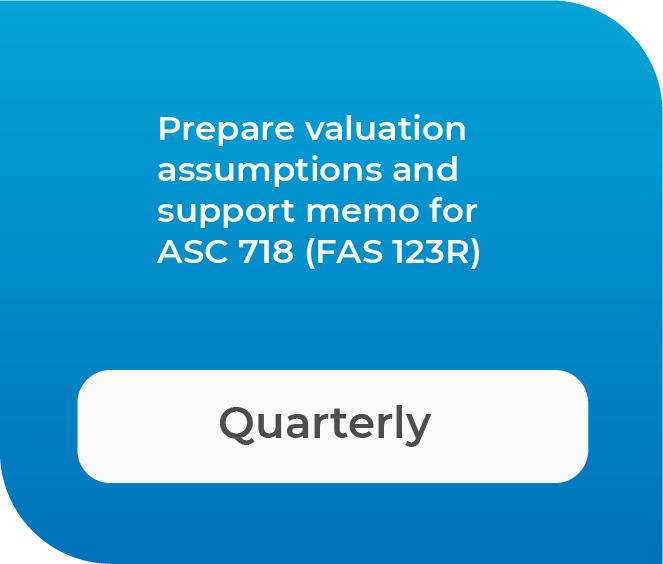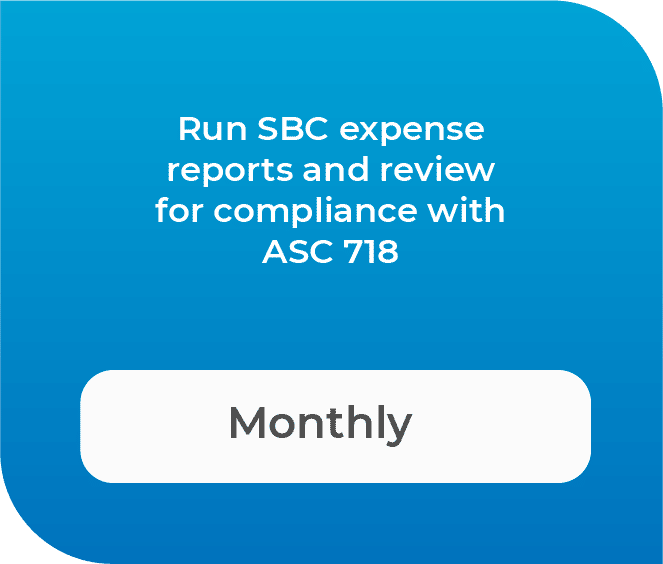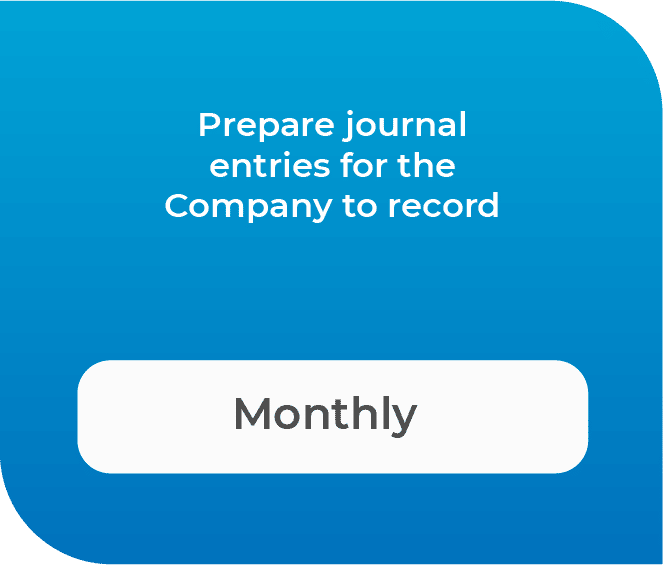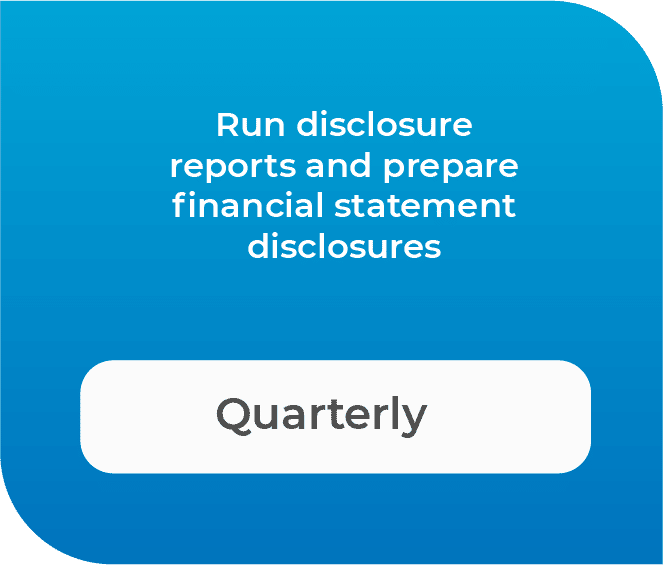 Request More Information
Contact us to learn more about SOAProjects' services.